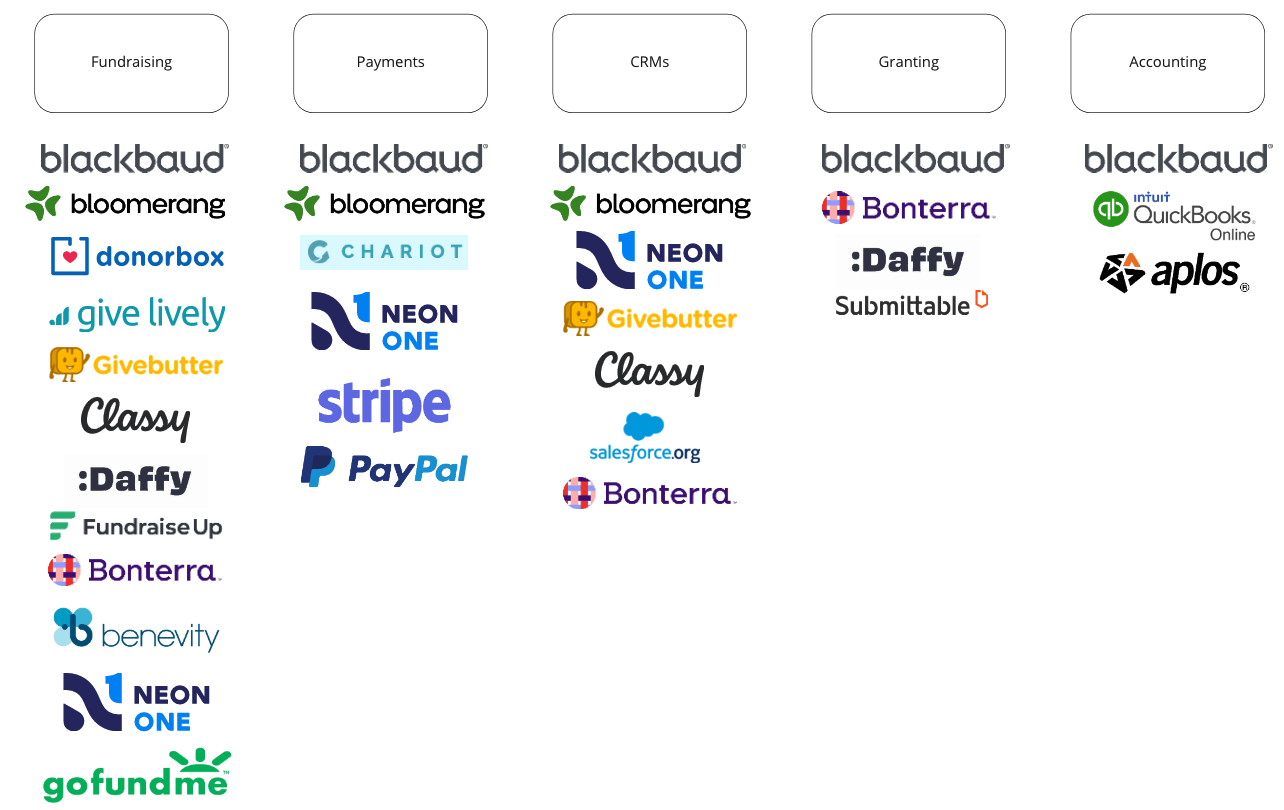 The nonprofit technology ecosystem is going through an interesting moment right now. There are multiple companies that are being funded, there are mergers or acquisitions happening between various legacy solutions, and there are new companies coming out with new innovative solutions around charitable giving.
The reality of technology around the nonprofit space is that for a long time, much of what was available between fundraising, grant-making, and accounting software was never really up to par with their for-profit counterparts. For the last 40 years, much of software was dedicated towards getting validation in general business spaces, and just like a16z founder Marc Andressen predicted, software did end up eating the world. Most of the Fortune 500, if not all, are dedicated to or involved in software in some form or fashion.
One of the few companies that initiated the charity space during the early era of software was Blackbaud. This company created the category of fundraising and nonprofit technology and still owns much of the market, having products throughout the entire gambit of different nonprofit verticals. However, in the last 40 years, many new companies have entered the market allowing for much-needed innovation in the space.
For a large section of the nonprofit technology space, many companies such as Givebutter, Classy, and Fundraise Up have focused on updating UI/UX and developing on a modern technology stack in addition to having integrations with a variety of popular services such as Mailchimp or Quickbooks. Other companies such as Chariot or Daffy are creating completely innovative solutions in the Donor Advised Funds space by creating easy ways for individuals to donate to or a via a DAF.
Nonprofits have vastly unique problems in accounting, compliance, data and analytics, and banking. With how easy it is to start software companies today, it's likely that this field will see much much more innovation in the future.
Learn more about .NGO
.NGO is a technology company that is building the giving infrastructure of the internet. Nonprofits from around the globe, both big and small, can accept donations and manage their organization online.
We're building the first ImpactOS online where charities all around the globe can manage and grow their nonprofits with the best technology available.
Currently, we're in closed beta. If you want to start using our product today, then visit https://www.dot.ngo/beta